Document Management System in Bangladesh
Document Management Software Keeping and maintenance your paperless office documents only on your Local Server or Cloud Server poses the risks of hard drive failure, fire, flood or burglary. And what if you want to access one of those important files away from the office? The ultimate online document management system for corporate businesses and organizations, the most user-friendly DMS in the world! We didn't bulk it up with features real people never need. So, you can find the documents you need much more easily!
Document management Software provides quick access to all your files and documents and their management directly from Easy Project. It's organized in a familiar directory structure and thanks to document versioning you will have all your docs up-to-date. It has an approval workflows simplify documents' circulation in your company and simply make your work easier.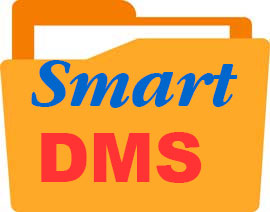 Project Document Management Software
We are Smart Software professional customized Software Development Company in Bangladesh. We Provide Project Document Management Software will be supported by a powerful Document management system (DMS) that facilitates the Corporate Business Document Management System. We developed highly secured Software with the PHP Laravel framework. No matter how your business size is we provide corporate Document Management service even Document Archiving services for businesses. We also provide Custom Admin Panel for Easy to Use Document sharing and mailing.
Cloud Based Document Management System
Keeping your office paperless with Cloud Based Document Management System Software. This Software store and archive your all Document and files. You and your all Executive doing Hassel free office browsing office file any time and where. Reward winning online DMS software to easily store, share, manage and approve your digital documents.