Why Smart Software ?
Smart Software is an international standard ICT Company in Bangladesh. We Work with National & International Clients & Partners. We Are Expert In ERP Software Implementation, Hotel ERP, HRM, Accounting & Inventory management software, POS system, Smart ERP, Garments ERP and so on. We Developed Responsive User-friendly Interface System and We Use Modern Tools & Technology To Deploy Them. We Satisfy Our Customers Beyond Their Expectations.
Who can use our Software?

Small Business We help small businesses to achieve their goals and objective by providing all kinds of small solutions like website for web presence, Accounting management software and so on.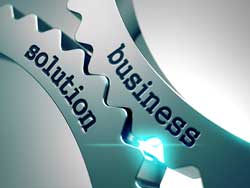 Corporate Business Not just small businesses, we also build software for large corporations like Garment industries, Hotels, Schools, Resturants and so on. We provide HRM solutions, Finance & Accounting solutions, Hotel management, Garments ERP, POS System, Libray Management and so on. We can also build custom software based on corporates requirements.
E-Commerce Business We provide end to end eCommerce website solutions to all kinds of small, medium and large businesses. Our eCommerce stores are optimized for desktop, mobile, and tablets.
Start-up Business A start-up entrepreneur needs an efficient solution at an affordable budget. We provide the best quality software at affordable budget.